When it comes to the ways that people can purchase top brands, most assume that going to a store or to a boutique is the only way that they can purchase them. Instead, there is a growing way that many people are finding top brands for a lower discount. Many smart shoppers who are looking for a way to get top brands of clothing have been turning to consignment stores to see if they can find what they are looking for.
Consignment stores, for those that are not familiar with them, are stores where you can purchase items that have been given to the store to be sold. They have a similar business method to thrift stores, in that the products they sell are not directly purchased from providers, instead, the public provides the products that are sold.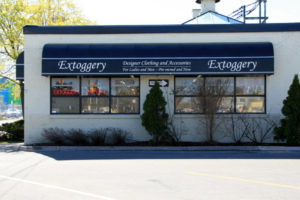 However, unlike thrift stores, consignment stores have stock that they were given to sell on behalf of a customer. That is to say, people will go to a consignment store to drop off items in the plan that they will be sold on their behalf. Once the item is sold, the store takes a percentage of the profit and then provides the original customer with their share of the money.
The idea behind consignment stores is what leads to a higher quality of items for sale. Since the people who provide the items want a better chance for their items to be sold and the people who are shopping want higher quality goods, this result in a cycle of premium goods being sold.
Now, the reason why many people are turning to consignment stores to purchase the top brands they want is because they are able to find the brands they want at discounts.
For anyone who is looking for some of the top brands in men's clothing and women's clothing Toronto wide, consignment shops are some of the best ways to get them. As long as you are not expecting the latest in trends you will still find amazing deals.
Compared to clothing stores, consignment stores Toronto wide can be a lot more fun for casual shopping. Consignment results in frequent changing and rotating inventories, promoting constant visits to see what is new. Alongside a changing inventory, consignment stores are a more personal experience. They frequently have a much more boutique feel, being smaller stores with a much more tailored selection of inventory.
Consignment is something that that lends itself well to the trendy new culture that people are looking towards. Instead of going to an impersonal store with multiple copies of the same designs, consumers are now able to go to stores with a more personal environment and get much more tailored choices.
If you are someone who wants to find a deal on some wonderful clothing while not breaking the bank, then consignment stores Toronto wide are ready and waiting for you to come see what they have to offer. Next time you walk by a consignment store, think of stopping in; you never know what you might find.